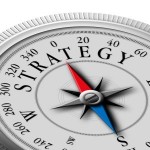 While the majority of school board candidates go with the typical .com and .net domain name extension, did you know that there are new extensions available? You can register all types of specialized TLDs (extensions) for a variety of businesses, services and interests.
The .SCHOOL domain name extension is perfect for school board candidates, teachers, students, schools and administrators. Another great extension is the .COMMUNITY name. .COMMUNITY is great for gathering support and inform local taxpayers about community issues and events.
Generally, most school board campaigns are best sticking with the .com and .org extensions. Most people expect or will type in those names automatically.