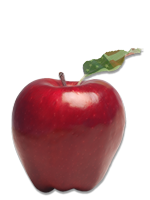 Why run? Running for your local school board can be a challenging and exciting experience. It presents many opportunities to contribute and improve your community.
Effective school board members contribute their unique talents while collaborating as a team with other board members. With children are the ultimate focus, school board members work together to accomplish the board's goal.
Here are some reasons that may influence you to run for your local school board:
You want to share your time and talents. As a member of a school board, you have an opportunity to share your business and life experience to benefit your community.
You can represent different groups in the community and ensure that others have a voice in making educational and administrative decisions.As a member, you can be a conduit for the concerns and interests of teachers and parents.
You can help create stronger ties between the school board and other stakeholders.
You have a personal interest in preserving and improving the quality of your school system.
You believe in quality public education for current and future students.
School board members should be effective communicators and good listeners. They can create an effective school board campaign platform and organize priorities and schedules. Above all, they can work with others – parents, teacher, district staff and board colleagues – to achieve the board's goals.
Some Reasons Why You Might Not Want to Run…
There's a large time commitment and scheduling to consider. Some boards meet twice a month, for meetings that may last several hours and go late into the night. Board members may also be on other committees that meet at additional times.
Once you become a board member, you may hear from your constituents, particularly during times when contentious issues being discussed in the District. To insulate board members, there's a chain of command that is typically followed. For example, the school board does not generally get involved in parent-teacher or parent-administrator issues.
If you have children in school, you may fear that this teachers, for whatever reason, may take things out on them. That's highly unusual.
Of course, there are other reasons why you should definitely NOT run for school board. Personal vendettas, getting back at school administrators or using your position in the school board as a stepping stone for higher office are all bad reasons for starting a school board campaign.
Once you've made up your mind to run (and you are eligible to do so), the next step is to start planning out your school board campaign.